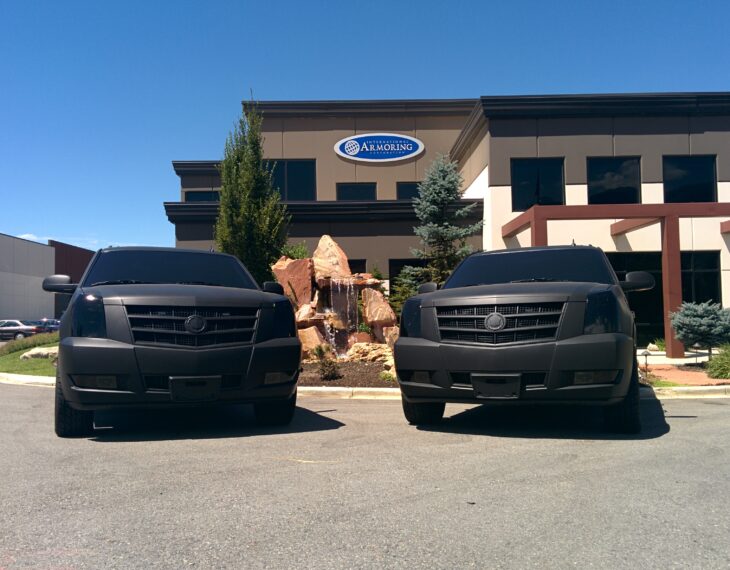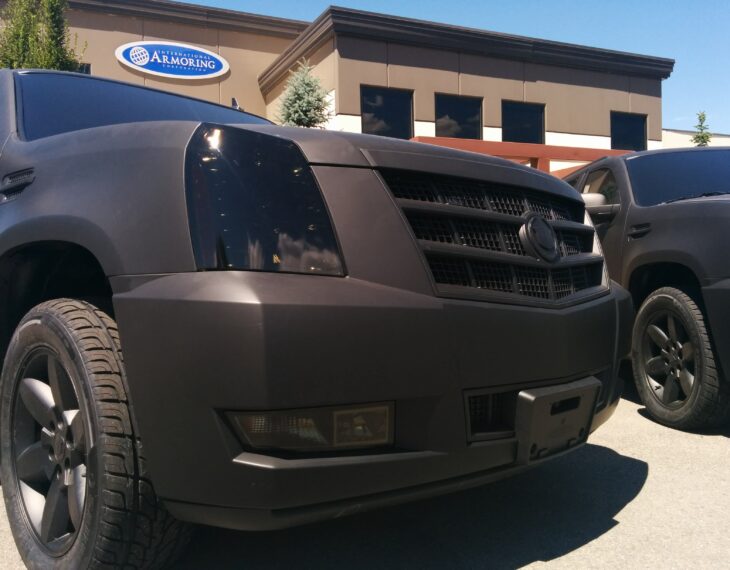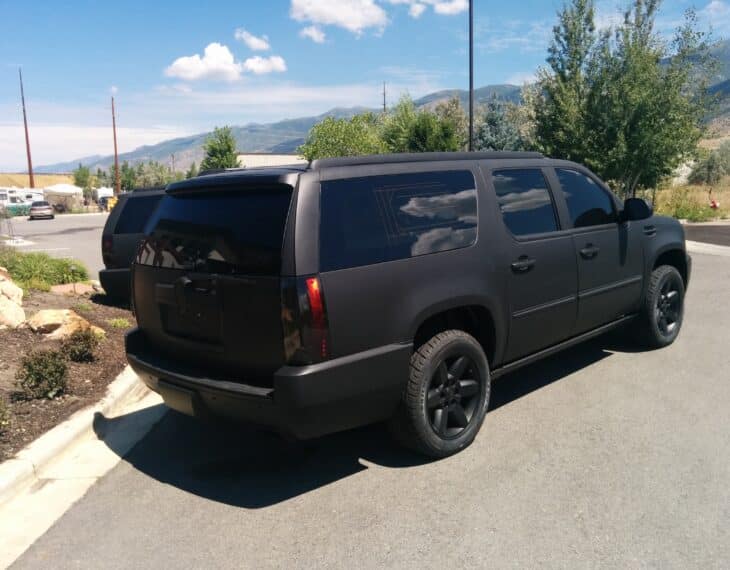 Bulletproof 2014 Cadillac Escalade B6 Plus
This armored 2014 Cadillac Escalade ESV, armored to level B6 is a perfect example of tayloring your vehicle wants with your bulletproofing needs. With a specialty 'blackout' vehicle custom designed to fit any circumstance. The bulletproof Cadillac Escalade is an acclaimed SUV with commanding power with a V8 engine, an ideal for adding armor. Enjoy the glove soft leather interior and optional retractable assist steps.
The armored Cadillac Escalade creates a powerful statement in style and protection level. Don't compromise on your transportation wants and especially, needs. Call us today to get a quote on a similar product.
Read More
Message Us
Call 801-393-1075 to learn more and receive a free estimate.
or
Fill the following form, our specialists will contact you soon.
Standard Armoring Details

OPAQUE ARMOR
Entire passenger compartment armored with light synthetic fiber laminates and air hardened, heat treated ballistic alloys
Includes doors, roof, floor, pillar posts, etc. while minimizing added weight

BALLISTIC GLASS
Original glass replaced with layered glass, acrylic, polycarbonate laminates
Maintains the original appearance and design with superior optics

OTHER FEATURES
Reinforced suspension
Run-flat tires
Elitus Overlaps system
Armored battery, radiator protection, ECM and fuel tank
Operable windows available
You May Also Be Interested In
Armormax® Inc. is a world leader in the design and manufacturing of both light armored and fully armored vehicles.