February 6, 2015
Armored Car Company Features Recent Work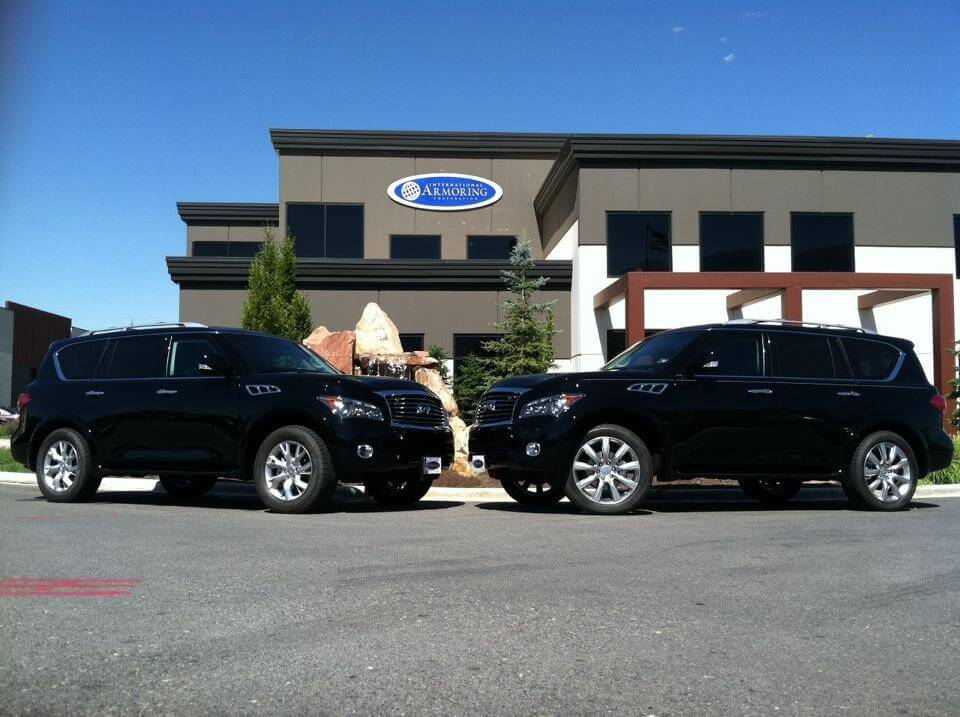 International Armoring Corporation is an armored car company that was founded on the basic principle of manufacturing the finest, most technologically advanced armored passenger vehicles in the world.  IAC is able to create armored passenger vehicles, which are far superior in performance and appearance to the competition.
All bulletproof cars made almost identical to their OEM models from the likes of Mercedes and Toyota.
"They look no different on the road. You may be driving next to armoured cars on a daily basis, you wouldn't notice," says Ryan Holmner, dealer principal at Infiniti Melrose in South Africa.
Infiniti is the luxury car brand owned by Nissan. In South Africa, it is taking on more established German manufacturers by offering armoured cars, in three different models, at competitive prices.
"A client can go in and order a vehicle off the floor from Infiniti with full motor plan, warranty and everything," says Grant Anderson, managing director of Armormax.
Armormax, an American company with several workshops around the world, uses military-grade plastics and bulletproof glass to safeguard vehicles against gunfire.
"There is really no set client: Mixed races, all genders, it's really a mixed bag. I think people have always had the impression armoured cars are for presidents and royalty.
"That's certainly not the case," says Holmner.
While there may not be a "set client", those buying bulletproof vehicles from Holmner have at least three things in common:
they have a budget between 50-200k
and they often buy an armoured car after a brush with crime.
"It is, a lot of the time, an impulse buy," says Holmner. "Having said that, once they've bought, I've never had a client who regretted it."
See this armored car company and their recent work below: