May 23, 2012
Armored Cars in Great Demand Because of Violence
Normal people will probably never need an armored car, but that isn't stopping demand for the fortified vehicles from rising this year.
When companies like
International Armoring
have sales spikes, it means there's probably something going wrong in the world.  "We've been involved with threat situations for a number of years, and we've definitely noticed an increase lately," CEO Mark Burton told 
WardsAuto
.
Drug conflicts in countries like Mexico have been stirring the news lately. Recently, Mexican police found 49 decapitated bodies were found on a major highway near Monterey in what's suspected to be a drug-related crime. Incidents like this in areas where auto executives regularly travel by road to oversee manufacturing plants prompt armored car orders.
But when you think of
armored cars
, things like bank trucks carrying cash payloads might come to mind, but the truth is that pretty much any car can be bullet-proofed for a price. That's where Burton's company comes in.
It sells a
service: armoring cars
according to selection. While most of its projects involve modifying SUVs, which Burton says are preferred because it's easier to get out of a dangerous situation when you can drive over rough terrain, his company has even worked on a VW Beetle.
During the height of the Iraq war, International Armoring was contracted to produce 1,500 armored Humvees and an additional 400 for private customers. Aside from toughening trucks up for the U.S. Army, the company also gets a lot of work from parts of the world where violence is rampant and there also happen to be major auto manufacturing plants.
Mexico and Brazil are two such countries. Burton refers to them as "hot zones" and says company executives often commission armored cars because kidnap for ransom is a common problem, especially because it's understood that the company will almost certainly meet a kidnapper's demands.
Many of the individuals ordering armored vehicles prefer to blend in, so common cars are a popular choice. It used to be that bolstering a vehicle against attack meant heavy steel plating, but that isn't the case anymore, meaning the variety of vehicles that can be modified is much wider.
"We use lightweight synthetic fiber laminates to armor the roof, pillars, post and floor,"
Burton
said. "We do use some steels, but the composites are 40%-60% lighter."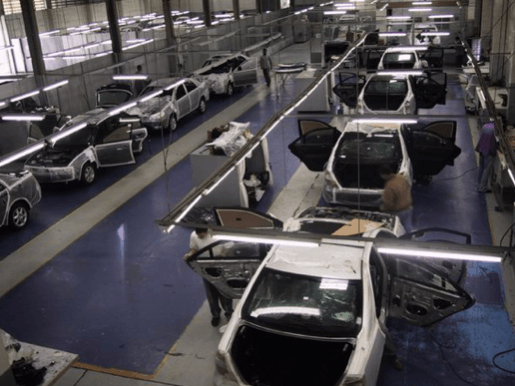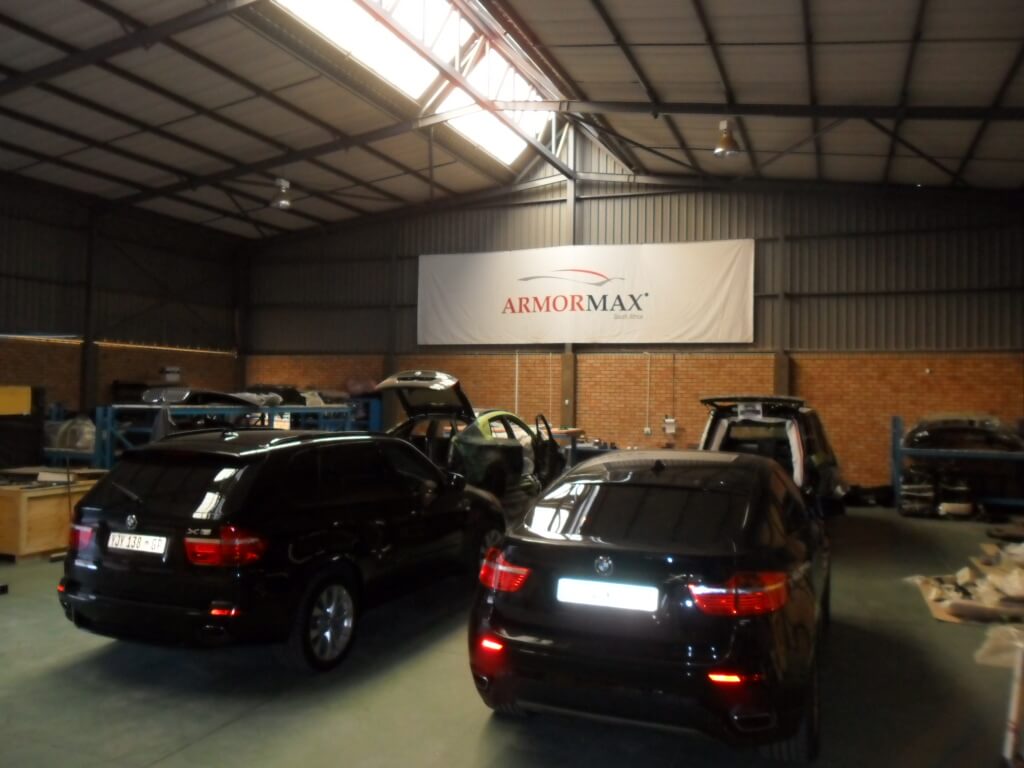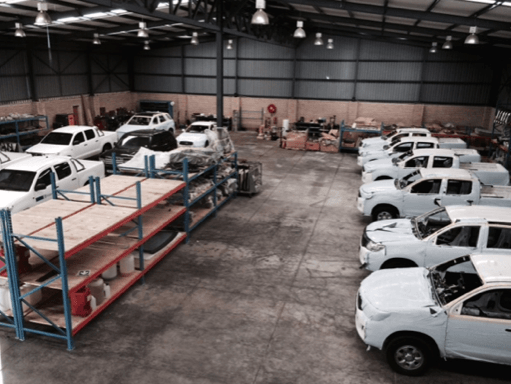 [Source: Ward's Auto]