January 11, 2013
Armored from a Toyota Yaris to Aston Martin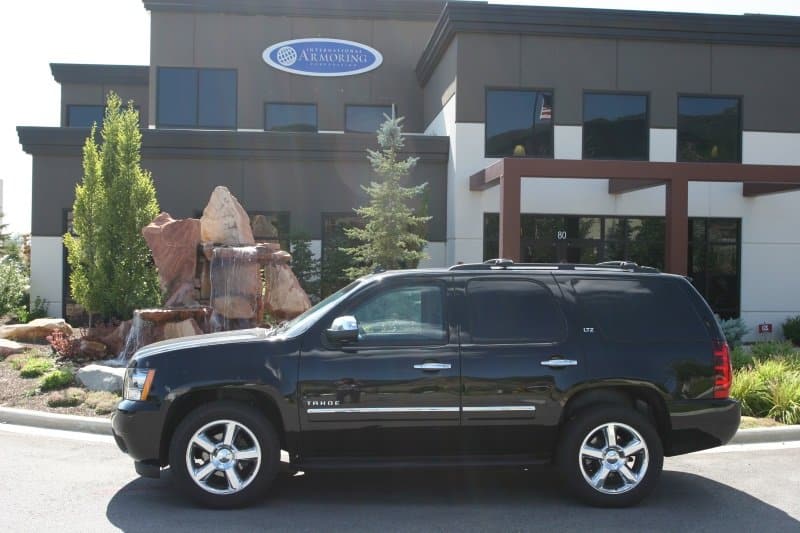 By  Karla Sanchez
Toyota Yaris to Aston Martin: IAC Ready to Provide Vehicle Armor for All – Motor Trend 
You wouldn't recognize one if it was parked right next to you, and that's the point. International Armoring Corporation has armored more than 8000 vehicles over the last decade, and instead of screaming for attention with over-the-top armored cars like the ludicrous Dartz Prombron or cars from Conquest Vehicles, IAC prefers its vehicles keep a low profile. The company has armored everything from a 45-foot bus to a Volkswagen Beetle, all while maintaining the vehicles' near-original appearance and performance.
IAC pulls that off through the use of lightweight armoring components, including the Armormax 3.9 material, a synthetic fiber laminate that undercuts the weight of steel by about a third, meaning conversion results in an increase of about 100 to 1000 pounds with IAC. To further keep from sacrificing performance, IAC upgrades the suspension and brakes, but Mark Burton, president and CEO of IAC, says that customers should expect a 7-8 percent reduction in acceleration performance and a 10-15 percent hit in fuel economy.
With the easy-molding Armormax composite, IAC can take on just about any project request. Even so, some vehicles are easier to work with than others. For example, one newer model Volkswagen Beetle was armored to the lowest level that protects against high-powered handguns such as the .44 magnum and .357 magnum. "I don't know if we could've done that vehicle with a high-powered rifle fire protection, but if we were given enough time we could probably figure it out," Burton said.
Although IAC has been asked to armor Toyota Land Cruisers, Lexus LX 570s, Mercedes-Benz G550s, Mercedes-Benz S-Classes, Cadillac Escalades, and Chevrolet Suburbans, the company has also taken on exotics. Ferraris and Aston Martins have all been on the IAC operating table at one point. Although the new Aston Martin Vanquish recently hit the market, IAC has already performed reconstructive surgery on one. The Vanquish owner initially took it to a different company, but the car was taken to IAC after the car's armor was tested and needed repairs. Burton says they've even outfitted economy class cars such as the Toyota Yaris.
While an armored Yaris and Beetle are a little unusual, there's no question they do the job. "We've had over 300 attacks on our vehicles, which is a good indication that there's a need for the product," Burton said.
In terms of pricing, the cost ranges from $50,000 to $100,000 on top of the vehicle.  Special requests can run much higher, such as a $1.2 million -armored 45-foot motor coach. The bus was outfitted with lightweight armoring material that cost over $300 per square foot, specially designed glass, and installed communications systems.
About 90 percent of IAC's clients are from foreign countries. For some customers in certain areas, Burton says the feeling that an armored car is necessary is "almost at the point of how we feel about having a car alarm in some of our vehicles." To address that trend, IAC is opening two additional locations overseas, which may help make armored cars more accessible in foreign countries.IAC's armored cars might not stand out, but Burton says he can definitely point them out. "It's kind of fun to watch CNN, BBC or Fox News and see a head of state coming out of one of your cars."