December 5, 2014
Car Spotlight – Armored Maybach Luxury Edition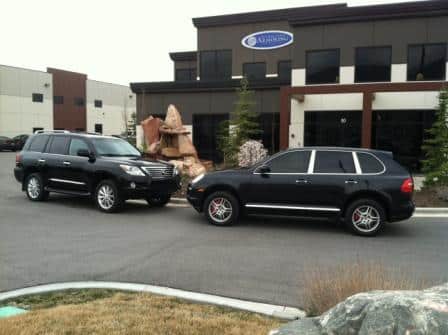 We enjoy working and building the finest luxury armored vehicles in the world and have been perfecting it since 1993. It was with great delight when a well know celebrity reached out to us to bullet proof their Maybach. It was such a fun and challenging project to accept and the finished projected exceed all of our expectations about what the vehicle was capable of along with the the protection and luxury we at International Armoring were able to deliver on this project.
From Car and Driver:
The new Maybach — simply the finest, most spectacular, most technologically advanced, best-performing four-door passenger vehicle that has ever lightly dented the planet's surface. No contest. Game over. Pay up.
When DaimlerChrysler set out to preempt BMW's and Volkswagen's forays into the super-luxury-car market with German versions of the Rolls-Royce and Bentley brands they now own, there was little doubt that Mercedes engineers assigned to the task would blitzkrieg the category. And with 542 horsepower and 664 pound-feet of torque, the Maybach's twin-turbo V-12 makes this three-ton car quicker and faster than a Porsche 911 with Tiptronic. Okay, the Maybach is electronically limited to 155 mph, although on the autobahn we twice saw an indicated 163, but the monster is said to have done 185 without the limiter.
"The Maybach" is in fact two cars — one of them huge, the other freakin' enormous. The Maybach 57 is 18.8 feet long, and the 62 runs just over 20 feet. (A Cadillac Escalade EXT totals just 18.5 feet.) The 62 is intended to be a chauffeur-driven limousine, and the extra length allows for a pair of NBA-friendly rear passenger seats that recline to about a 30-degrees-from-horizontal angle with leg rests that extend at the same slope.
Our team prides itself on stepping up to the various challenges that our customers face and offering the best protection available.
You can see more pictures of this Maybach at:  https://www.armormax.com/armored-cars/bulletproof-maybach-62
If you are looking to armor a high end vehicle or any other make/model please call our sales team at +801-393-1075 to speak with us about getting you the exact armoring packages that you need.