April 6, 2020
Continuing Production: Armormax Safety Measures Response to the COVID-19 Pandemic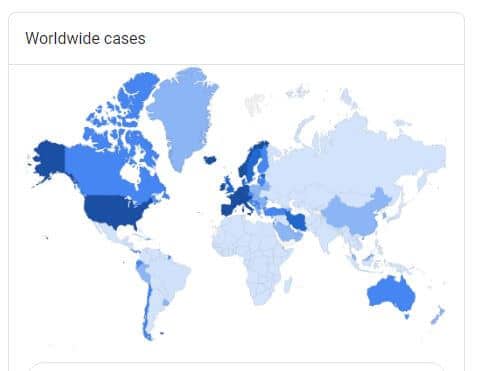 Armormax® has been closely monitoring the ongoing outbreak of the coronavirus disease (COVID-19) and guidance as issued by the government and health authorities (as briefed by Utah Governor Gary Herbert; Stay Home, Stay safe initiative along with our international facilities). We want to let you know that we're taking additional precautionary measures for our employees so that they can continue to provide the most helpful human support to you while continuing production and delivery of our armored cars and custom projects to our valued clients. We are still operational.
The health and well-being of our guests and team members is our top priority. As COVID-19 continues to have an increasing impact in our communities and our nation, we wanted to communicate with you directly to share more about what we are doing to help keep our technicians, employees and their families safe and healthy.
We have taken steps within our company to develop guidelines informed by the CDC, OSHA, WHO, and state health agencies so that our facility may remain open and available to serve our valuable customers in a safe and healthy manner. To accomplish this, we have implemented new procedures to rigorously clean and sanitize our facilities and promote infection control practices for our staff and customers.
We have added additional hand sanitizer stations in our facilities for use by both our team members and guests. We have increased the frequency and degree of cleaning and sanitizing high touch surfaces such as door handles, waiting rooms, shuttle vans, and bathrooms throughout the day. Each night, our cleaning staff has been instructed to deep clean our full facilities. Additionally, we have communicated with our team members the information they need to stay healthy and mandated that they stay home if they aren't feeling well.
Operations are our lifeblood and we are committed to our clients to deliver as soon as possible their armored cars in this world of unrest. Human support is more important than ever now, and we are prepared for this every day with emergency readiness and business continuity. In addition, we have bulletproof cars that are ready to ship and be used for various circumstances.
At Armormax®, ensuring support to your business at all times is of the utmost importance to us.  As you monitor the situation and consider your own continuity plans, we are prepared to help in any capacity needed.
More best practices against COVID-19 is available here:
As always, our goal at Armormax® is to make it easy and convenient for you to do business with us. We welcome your questions.
The Armormax® family will continue to be here for you, just as we have been since 1993. Thank you again for your loyalty! Please stay safe.
If you have any questions, please contact us at +1 801-393-1075, or contact us via our website here.