December 31, 2014
Elections in Nigeria Create Growth for Utah Armoring Company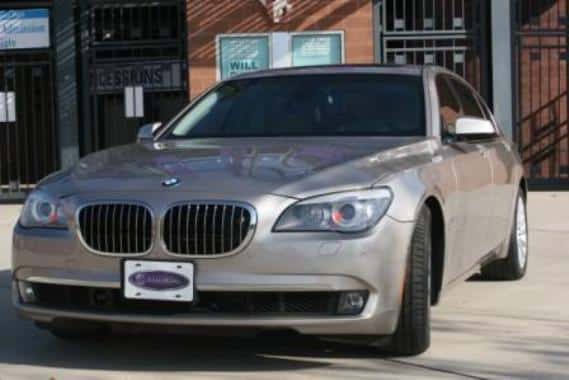 The elections are just around the corner in 2015 for Nigeria and a Utah armoring company is seeing the increased demand to provide bulletproof cars throughout West Africa. Mark Burton – CEO of International Armoring Corporation knows the feeling all too well. Having gone through the elections in 2011 when Jonathan Goodluck became President and seeing the demands from both parties all wanting fully armored vehicle to protect themselves.
There's a misnomer out there that people think all armored cars are only for the rich and famous or government official, Burton said. That's not the case. As you'll see, we do Hondas for dentists. We armor Cadillac Escalades for athletes and Mercedes G-Wagos for business owners.
His facility, about 10 minutes north of Salt Lake City, isn't adorned with signs and advertisements from the outside. But inside, a team of workers methodically dismantles brand new sedans and SUVs for Nigerian politicians and individuals who have a perceived threat all around the world.
During the three-month process, workers cut up the inside of each vehicle to insert different bullet-proof materials into doors, walls, ceiling and floor.
That armor adds about 400-1200 lbs. to most vehicles, Burton said. Most of the weight is in the windows; they're seven-layered and two-inches thick.
The tires are also run-flat.
But sitting next to one at a stop light, these armored vehicles look no different than others on the road (see gallery). That is why their armored cars are so popular in Nigeria and around the world. The bulletproof cars blend into their surroundings because they use lightweight armor and look like their original models.
Burton said he has bullet-proofed cars for 44 presidents around the world, completed an SUV for boxer Manny Pacquiao, and even armored three popemobiles for the Vatican.
But an increasing number of armored cars are being shipped to Africa in-time to protect various politicians running and to thwart any would be attackers.
Protecting the wealthy and powerful from threat of assassinations, kidnappings and random acts of violence has been the backbone of the privately owned business, which has customized more than 8,000 cars since its launch in 1993.
What kinds of threats are celebrities concerned about? The answer to that question rests between the customer and their checkbook. "They have a desire to be protected," Burton said. "If they perceive a threat, we can provide protection." He said privacy prevented him from revealing their identities.
Burton said his work comes with a two-year warranty, and that he hasn't lost a single customer of the 250 vehicles his company built that have been attacked by everything from assault weapons to roadside bombs in places like Kuwait and Kenya.
Vanity may play into some of the celebrity work.
In Nigeria, for example, having an armored car has become trendy, "like having a certain type of watch or luxury item," Burton said.
International Armoring Corp. is the only custom armoring company operating in some countries, where cars are shipped from the company's facilities in Hong Kong, Great Britain, South Africa and the Philippines, with headquarters in Utah.
Here are some photos of their recent work: