November 8, 2016
Getting Additional Protection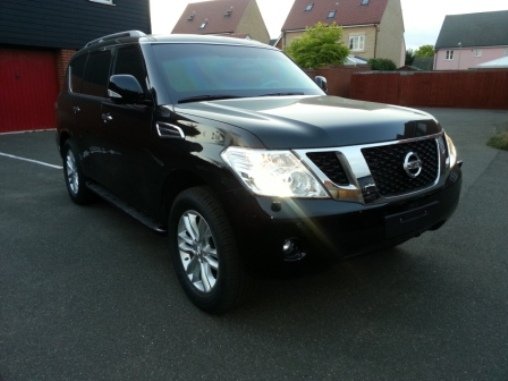 We have recently witnessed a series of events that overshadowed the wonderful holidays and raised discontent over the state of security in our country.
Security organs are assuring Ugandans that peace will prevail,the culprits will be caught and brought to book.
While some people may believe them, the rich however are not convinced. They  are rushing for guns! I find this ridiculous, and a simplistic solution.
The  facts are undisputable: We were schoked when prominent businessman Eriya Sebunya Bugembe alis Kasiwukira  was kiled jogging in Muyenga,  and  devastated when a State Prosecutor and my relative Joan Namazzi Kagezi was gunned down in a busy surburb of Ntinda-Kawatule. Strangely, the perpetuators dissapeared without trace!
Similraly, we were terrified when Ms. Jackie Nsenga allegedly crushed her husband at the gate and dumbfolded when musician Emmanuel Mayanja alias AK47 was stabbed in a bar in Kabalagala!
Shivers went down the spine when Thomas Nkurungira alis Tonku killed his wife Brenda Karamuzi  and dumped her in a sceptic tank whereas we were frightened when Ms. Atim Draru killed an army general Gen. James Kazini with an iron bar! We occassionary hear numerous rogue elements attacking police stations and kill police officers, last year in Kasese and recently in Luweero and! So, who is safe?
On a similar scary trend, people are killing each other over land and property. Domestic and gender-based violence including acid attacks are high up there in our records. Motorists and boda boda accidents are reducing Ugandas population making Malaria and AIDS scourge mild.
As if that is not enough, terrorists are bombing left right and center.  A Nigerian student Umar Farouk Abdulmutallab on Christmas day in 2009, attempted to detonate plastic explosives hidden in his underwear while on board  a flight  en route from Amsterdam to USA whereas Anders Behring Breivik, a Norwegian far right terrorist shot and killed over 69 people in 2011.
I find the recent  attack on Kenya that killed over 150 innocent people as an attack on Uganda. Its reminds us of the July 2010 twin bombings in Kampala. Surely, notwithstanding this schocking scale of violations, it remains certain that many deaths go unreported. So what should do we do to eradicate these horrific acts in society?
The cardinal obligation is to take our security very seriously. We must all work towards avoiding to become a society  of dreadful fear and hate. Government must have a thorough, comprehensive and not just a symbolic  attempt to tackle insecurity.
We must promote the broader concerns of  social justice, the rule of law and reconciliation. If we trade-off our peace with fear, we risk not achieving neither. The concept of human dignity is paramount.
Our country need to facilitate institutions that can address the issue of trauma to not only to  Joans children who witnessed the gruesome murder of their mother but to all Ugandans who have gone through similar or related experiences.
Our cultural set up would have placed such a role to relatives but Mr. and Mrs. Serwadda, the aging grandparents, seem to be in a permanent state of  paralysis and incapable to adequately playing that role.
President Museveni's visit to Joan's home and his pledge to take care of the education of the orphaned children, in addition to meeting any financial obligations like a bank loan Kagezi is one form of therapy.
The president's pledge also gives Joan a convincing assurance in death that her great work to her nation was hugely appreciated.  Amidst puzzles, Joan Namazzi Kagezi remains our Hero in the fight against terrorism.