August 31, 2014
Lightweight Armoured Vehicle in High Demand Worldwide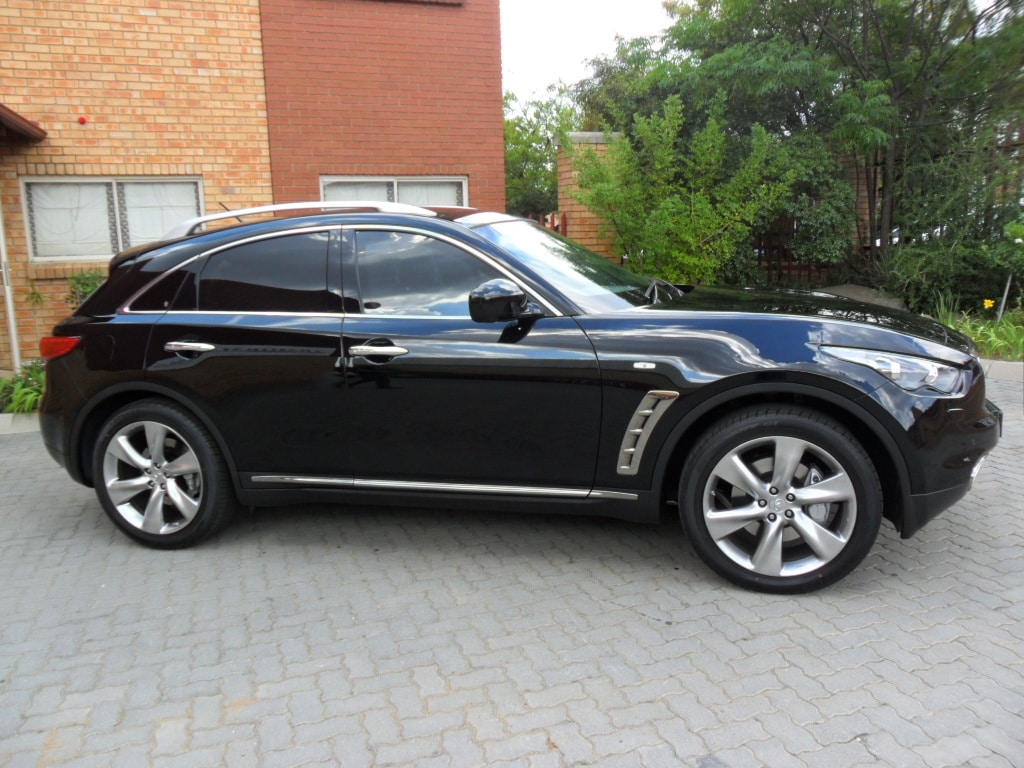 By IAC PR-Team
INTERNATIONAL ARMORING CORPORATION (IAC) has reported a significant increase in demand for lightweight armoured vehicles…
The US-based company deploys high-tech fibre material, or Armormax, to protect vehicles from IEDs (improvised explosive devices) and high-power rifle fire. IAC has recorded over 250 attacks against its armoured units, with a large percentage of those occurring the Middle East region. Indeed, a recent ambush in Afghanistan involving small arms fired and the detonation of an IED caused excessive damage (see picture) to an IAC vehicle. However, its four occupants managed to escape the incident shaken – but unharmed.
"With the continued daily occurrence of violence in the Afghan region IAC prides itself in the relationships established with our clients and the ability to provide personal protection for themselves their colleagues and other contractors alike," IAC spokesperson Tom Fleenor told The News. "With the increase in the violence and attacks, IAC finds itself in a unique position to continually support their efforts in a safe manner."
IAC CEO Mark Burton concurred. "Many lives have been saved from injury and even death as a result of these armoured vehicles. Operating in a war zone increases the risk of our vehicles being tested. We are pleased with how our armoured vehicles have not only performed under harsh environmental conditions (heat, road conditions, etc.) but during the ultimate test, an attack. I do not see any decrease in demand for these types of vehicles in this region of the world."
As The News previously reported, a number of defense corporations have designed armoured vehicles to withstand the harsh terrain and terrorist threats in Afghanistan. For example, BAE Systems delivered two advanced M-ATV (Mine Resistant Ambush Protected All-Terrain Vehicles) prototypes to the US Army for evaluation. The USCS and GTS M-ATVs, geared for US forces in the region, are lighter, more mobile versions of first-generation MRAPs. The upgraded vehicles provide critical protection against IEDs, EFPs (explosively formed projectiles) and RPGs (rocket-propelled grenades).
Similarly, Navistar Defense has confirmed plans to compete for a US military order of next-generation MRAP vehicles.  The company has already delivered a number of advanced M-ATV units that will undergo rigorous testing in the Army's mine-resistant vehicle programme. Navistar's M-ATV is fully capable of navigating Afghanistan's rough terrain and performing in dangerous, off-road conditions. The 4×4 vehicle, protected by light-weight armour, weighs significantly less than traditional MRAP's. Nevertheless, the formidable M-ATV unit features a reliable MXT base and incorporates elements of the battle-proven Maxxpro survivability system.
To learn more please contact +1-801-393-1075 to speak with a representative.