December 17, 2014
Luxury Protection from the Armoured Toyota Sequoia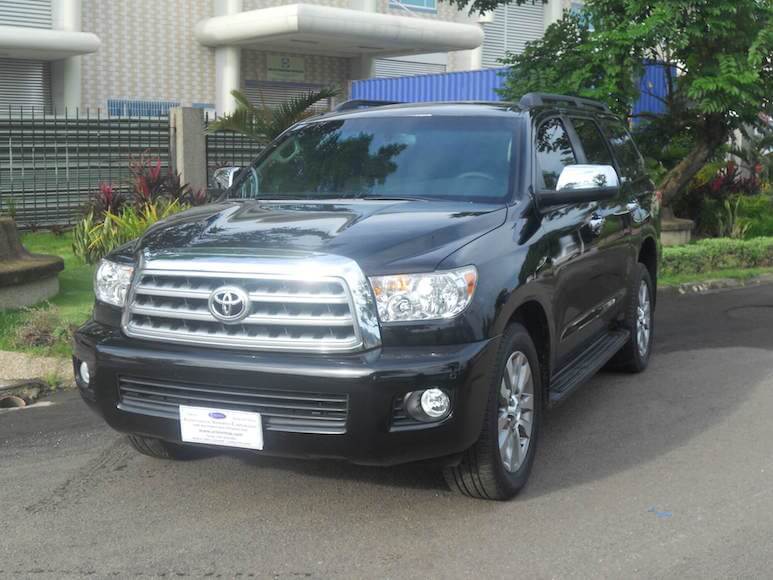 Luxury Protection from the Armoured Toyota Sequoia
Written by Victoria Knowles – Security Technology News Reporter
Lexani's heavily-modified luxury Toyota Sequoia features leather seats, wine coolers and a flat screen TV – but this isn't the half of it.
World leader in creating custom luxury wheels, Lexani has armored one of Toyota's Sequoias against 7.62x51mm rifle rounds, with underbody plating that will endure land mines and grenades.
Compared to other armored cars, Lexani's is fairly inconspicuous; the U.S President's for example, is a huge fortress immune to most threats including chemical weapons, fire and an anti-tank round.
This is really a preconception. Most armored cars today are built from weight-conscious composite shields so they can escape an attack just as well as they can withstand one. Demand around the world is no longer limited to just heads of states: some wealthy customers want a vehicle that is fun to drive, along with being bulletproof.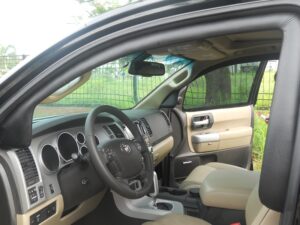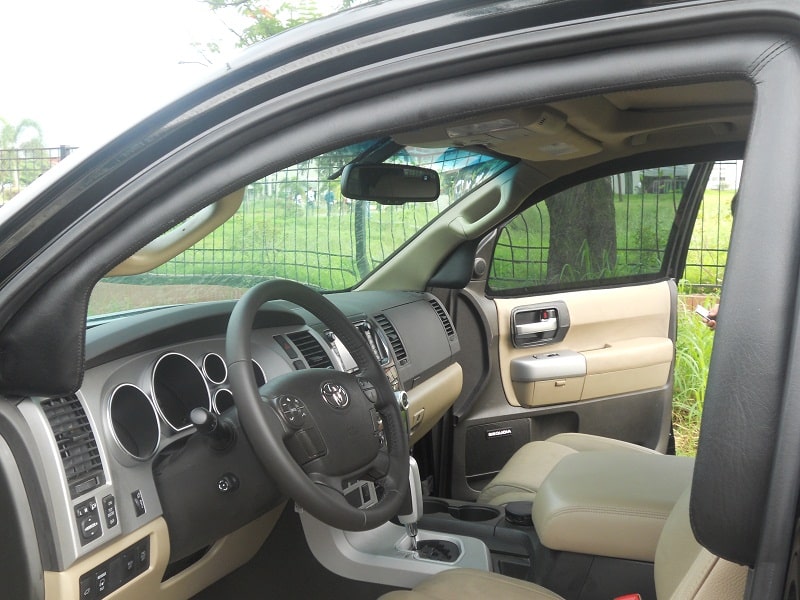 Armoured Toyota Sequoia
With assistance from professional car armorers, Lexani has transformed a regular Toyota Sequoia into a security machine. Using laminated armor glass, ballistic steel, ceramic composites and Kevlar aramid fibre, which is a material five times stronger than steel, the standard van has achieved STANAG 4569 Level 1 certification for its blast protection. This verifies that the vehicle would survive two simultaneously detonated hand grenades, with additional penetration-protection from 7.62 x 51 mm M80 NATO Ball ammunition.
As well as passenger protection, the car battery and fuel tank are also armored.
With all these features, it is no surprise that the door hinges were designed to accommodate 60 percent more weight. Nevertheless Lexani Motorcars's director of sales, Kim Pemberton, said weight wasn't the biggest issue: making space to house the modern conveniences such as the retracting flat screen and chill drawers was more problematic.
Fully kitted out, Toyota's SUV can cost up to $69,500 off the showroom (dealership) floor. There is no information currently on the price of Lexani's custom model, but judging by other retrofitted cars on the market, it won't be wallet-friendly.
In 2011, Eurocash AG and Stuart Hughes of Liverpool teamed up to customize a Rolls Royce Phantom. Not only did they armor it to a similar standard to the Toyota Sequoia, but it also contains 264 pounds of 18-carat gold, resulting in a whopping $8 million vehicle.
More information on the Toyota Sequoia is available on the Lexani Motorcars website or from the Direction of Sales, Kim Pemberton, on +1 951 278 4744.
See more pictures of an armored Toyota Sequoia here: https://www.armormax.com/armored-cars/bulletproof-toyota-sequoia