December 11, 2014
Manny Pacquiao Riding in an Armored Car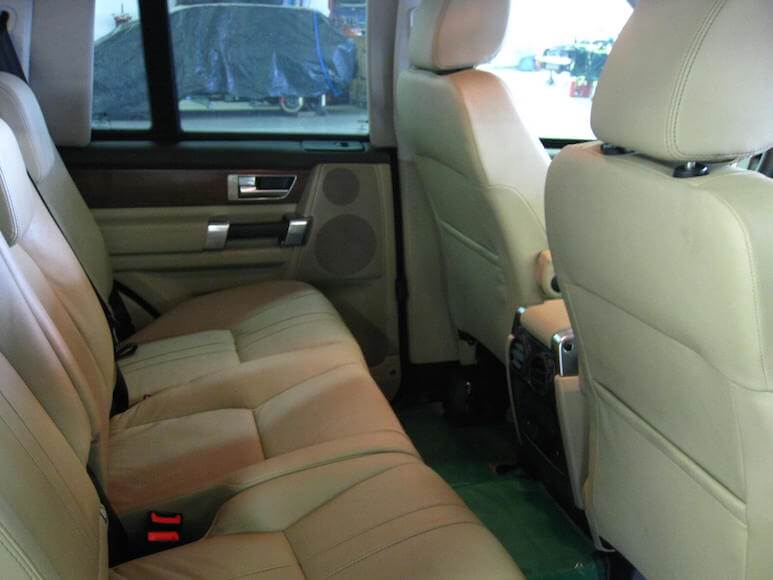 You know, this kind of has a James Bond type of feel, he said about International Armoring Corporation, his firm that armors vehicles for executives, celebrities, and heads of state.There's a misnomer out there that people think all armored cars are big long limousines or all Mercedes', Burton said. That's not the case. As you'll see, we do Jeep Grand Cherokees, we armor Hummers. We do sedans. I've even done a Volkswagen Beetle before.
His facility, about 15 minutes north of Salt Lake City but with six other armoring facilities around the world from the Philippines to South Africa, isn't adorned with signs and advertisements from the outside. But inside, a team of workers methodically dismantles brand new sedans and SUVs.
During the three-month process, workers cut up the inside of each vehicle to insert different bullet-proof materials into doors, walls, ceiling and floor.That armor adds about 1,000 lbs to most vehicles, Burton said. Most of the weight is in the windows; they're seven-layered and two-inches thick. The tires are run-flat meaning they can take bullets and still help the vehicle travel.
But sitting next to one at a stop light, these armored vehicles look no different than others on the road.
One of the companies most prominent supporters and clients just added Congressman to his title in the Philippines. Pacquiao was sworn in to the Philippines' House of Representatives on Monday in the southern province of Sarangani.
"He wants change," Pacquiao's trainer, Freddie Roach, said of Pacquiao before the boxer won the election. "I think it's genuine. People see that he wants to help his country, and that's why they're voting. That's why they support him."
Pacquiao accepted his third Fighter of the Year award June 4 after a year that featured a spectacular second-round knockout of Ricky Hatton to win a 140-pound belt and a brutal 12th-round stoppage of Miguel Cotto that gave Pacquiao titles in a record seven divisions.
In this video you can see Manny driving one of International Armoring's bulletproofed Hummers around the Philippines for an interview Manny did with ABC news.