October 6, 2015
New 2015 and 2016 Cadillac Escalades Armored Luxury Comes Standard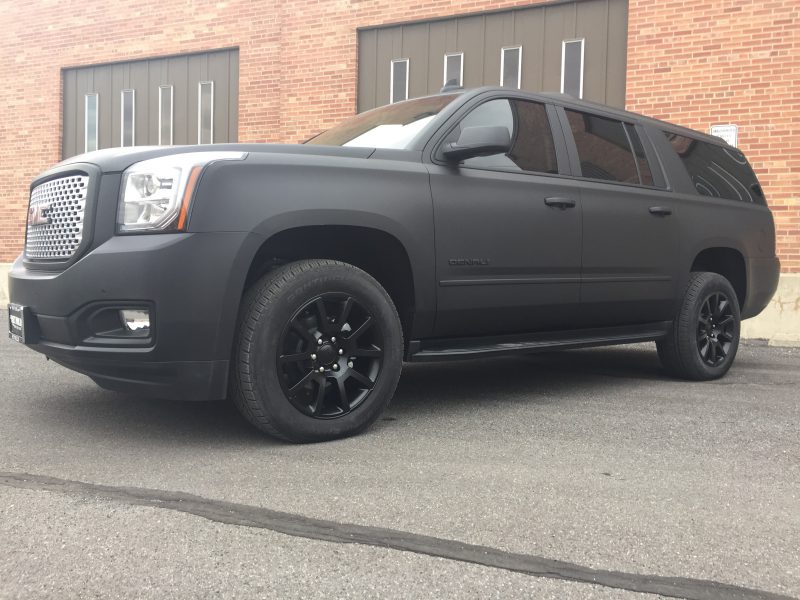 Now in its fourth generation since its 1999 introduction, the Cadillac Escalade remains one of the automotive world's patron saints of conspicuous consumption. Checking in 1.5 inches wider, 1.4 inches longer, and about 100 pounds heavier than the model it replaced, the large-livin' 2015 Escalade makes no excuses for its imposing presence.
Built on the same truck-based underpinnings as the rest of GM's full-size SUV fleet, the 2015 Cadillac Escalade initially launched with the recently updated 6.2-liter V-8 mated to a six-speed automatic transmission. Producing 420 horsepower and 460 lb-ft of torque, the engine eagerly shouldered its substantial load, hustling the six-speed-equipped Escalade around town and down the highway with ease. But while we were busy flogging the six-speed Escalade on the test track, GM was finalizing plans to put its new eight-speed gearbox (essentially the same transmission that handles gear-swapping duties in the Corvette) into the Escalade, as well as in the 6.2-liter-equipped Chevrolet Silverado, GMC Sierra, and GMC Yukon Denali. GM figured that transplanting the eight-speed into the 'Slade would be a relatively simple way to improve performance on a number of fronts. Curious to see if the General's hunch paid off, we re-upped for an Escalade equipped with the new 'box and strapped on the test gear.
Fans of the Escalade's opulent interior and brassy exterior will be pleased to know that very little has changed outside of the powertrain. The giant Cadillac still brandishes its glitzy grille and fascia with pride, our latest version riding high on optional 22-inch wheels ($600). Accessing the leather-lined, clubroom-like, Kona Brown interior is made easier by the optional power retracting side steps ($1695), a feature we'd leave off unless we were hampered by stature or lack of flexibility. We really took a liking to the natural matte-wood interior trim, which looks a tad more organic sans the usual ladled-on gloss finish. Needless to say, virtually every creature comfort and gadget in the GM catalog makes an appearance here—heated and cooled front and rear seats, all manner of safety assists and blind-spot warnings, a four-color head-up display, Bose audio, and much, much more.
At International Armoring we take normal Cadillac Escalades and up armor in addition to providing a luxury conversion that many of our clients prefer and need. We hope the pictures showcase themselves.