September 5, 2018
Recent Youtube Partnership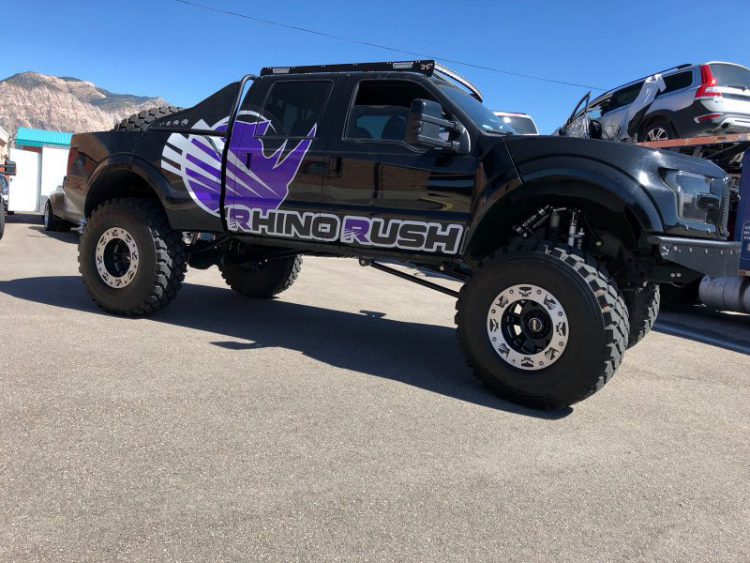 Car armoring is a serious topic for many people. That could be due to the situation you typically find yourself in when you start researching armored vehicles. But who says that added options on your bulletproof vehicle can't be fun?
Recently we collaborated with The Waterjet Channel from Youtube. In the video (below) we used one of our added options the road tack dispensing system. To demonstrate the tacks dropping in a "real world" scenario, we attached the box to the Rhino Rush truck (pictured above). Rhino Rush is an energy drink company based out of Boise, Idaho. Their one-of-a-kind truck was produced on the TV show Desiel Brothers by Discovery Channel and this truck is a beast! Not to mention massive with its hood clearing my 5'6″ frame.
As you will see in the video, the tack dispenser is designed typically for smaller tacks, but it can accommodate larger.
This was our second time working with the Waterjet Channel, our last video that we collaborated on is over nine million views! To see that video, please go check out their channel linked in their name above. To say that we are excited would be an understatement. We are eager to produce more work with them in the future. Do you have a Youtube channel, blog, or website? We would love to work with you! Please reach out to us at [email protected] or call 801-393-1075.