January 13, 2015
Zions Bank Names International Armoring "Company of the Year"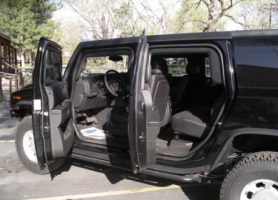 Zions Bank names International Armoring Corporation one of their "Companies of the Year." IAC was recently featured in their Zions Bank – Speaking on Business Segments, seen below:
Zions Bank is a subsidiary of Zions Bancorporation which operates more than 500 offices and 600 ATMs in 10 Western states: Arizona, California, Colorado, Idaho, Nevada, New Mexico, Oregon, Texas, Utah and Washington. As a full-service bank, Zions offers commercial, installment and mortgage loans, trust services, foreign banking services, electronic and online banking services to name a few. As well as the more familiar checking and savings programs. To say the least Zions Bank is equipped to handle any personal or business banking needs. As a leading bank in the western states, IAC was honored when Zion's Bank requested IAC speak in their business segments. To follow Zions Segments please watch the video below and subscribe to them. The information is unique and educational.
International Armoring Corporation is the developer and manufacturer of the lightest vehicle armor in the industry. We offer the most efficient transportation security solutions in the world. IAC® and Armormax® products have been fitted to nearly 8,000+ armored vehicles. IAC® has numerous manufacturing facilities in multiple countries dedicated to effectively deliver bullet proof vehicles to clients on a worldwide scale. The global aspect that IAC has is a factor in what led to the feature and speaking engagement. IAC's unique product and clientele create for a unique market and business model. IAC is honored to be noted by such a prestigious company. We have pasted the video below for your convenience.