Armormax glass can be tinted to any percentage needed. We recommend you adhere to your local laws where the vehicle will be used. The tint serves as adding a level of protection for the passengers on the inside for such cases celebrities going to and front an event and don't want the paparazzi taking photos or a security detail driving a VIP around and not wanting others to know the individuals inside. Like our armored vehicles protecting our clients, the tint helps add a level of privacy to any vehicle.
See this chart for common percentages of light passing through the glass though any percentage can be requested. In most cases, we match the original tint to the original make and model of the vehicle.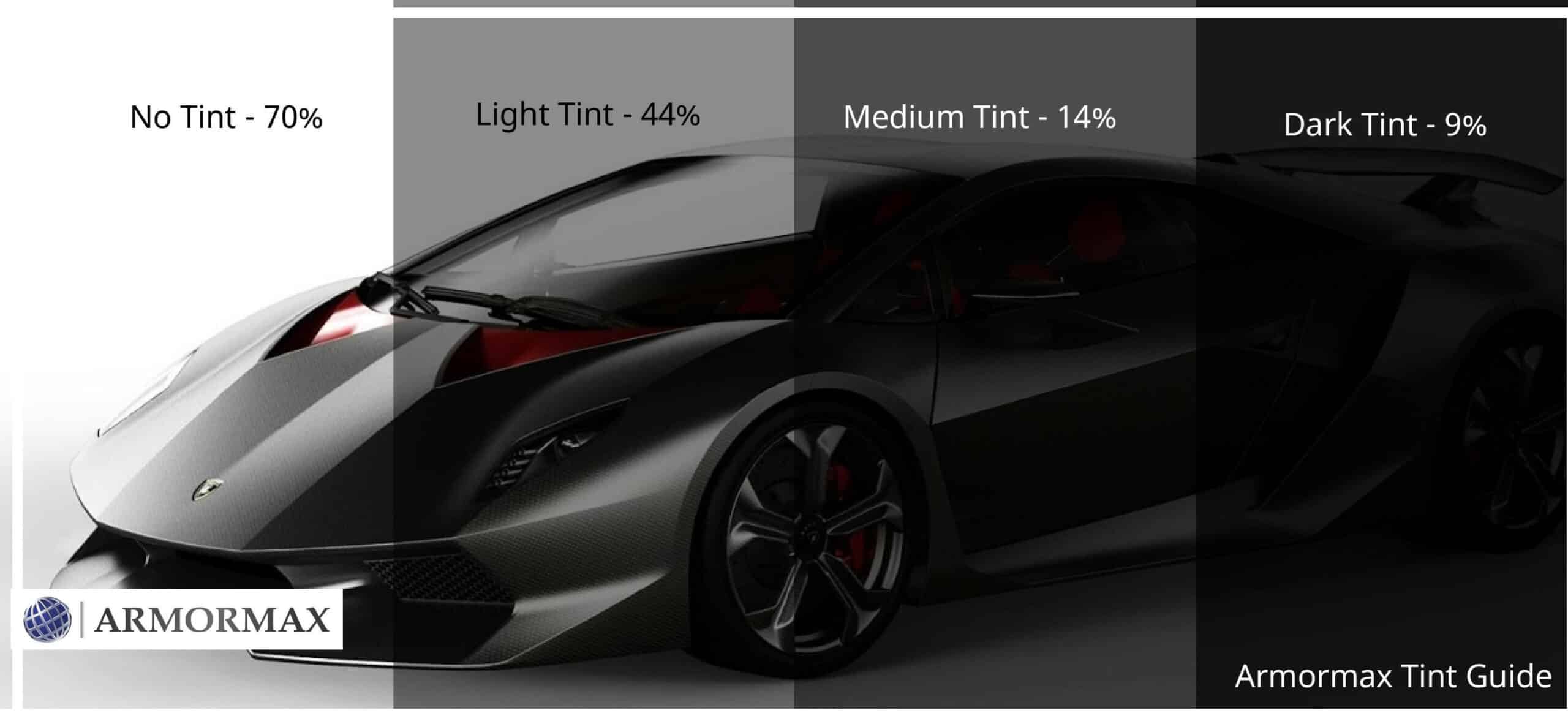 Here is another percentage breakdown of the percentage of light allowed through.