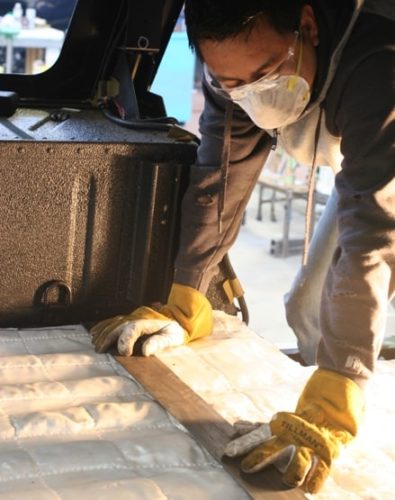 International Armoring Corporation
International Armoring Corporation (IAC)  was founded on the basic principle of manufacturing the finest, most technologically advanced armored passenger vehicles in the world. IAC is able to create armored passenger vehicles, which are far superior in performance and appearance to the competition.
IAC has years of experience in manufacturing and delivering high-level armored vehicles to every continent in the world., specializing in the manufacturing of bullet-resistant passenger vehicles for government officials, heads of state, business executives, or any other individual who perceives a threat.  IAC offers a wide variety of armoring options to fit any need.IAC is a world leader in the design, and manufacture of both light armored, and fully armored vehicles.
Why We Exist
Our mission is to produce the finest, most technologically advanced bulletproof cars and armored passenger vehicles in the world while giving superior service. International Armoring is the developer and manufacturer of the lightest vehicular armor in the industry, and the most efficient transport security solutions in the world. IAC® and Armormax® products have been fitted to nearly 8,000+ armored vehicles. As well, IAC® has dedicated numerous manufacturing facilities in multiple countries to their efforts to more effectively deliver bullet proof vehicles to clients on a world scale.
HIGHEST QUALITY Maintain the strictest quality control standards in materials used and service performed
SUPERIOR TECHNOLOGY Using the most advanced materials and methods available
CUSTOMER SATISFACTION Exceed client expectations before, during, and after the armoring process.  Customers for life.





Awards and Recognitions
International Stevie Awards
"Automotive / Transportation Company of the Year" (2013)
"Manufacturer of the Year"(2012)
"Best Multinational Company in North America" (2008)
"Best International Satellite Facility" (2007)
Best of State Award
25 awards between 2003-2016
Other Awards
"Technology Award – Utah Manufacturers Association" (2015)
"Coolest Product in Utah – Utah Manufacturers Association" top 5 (2020)