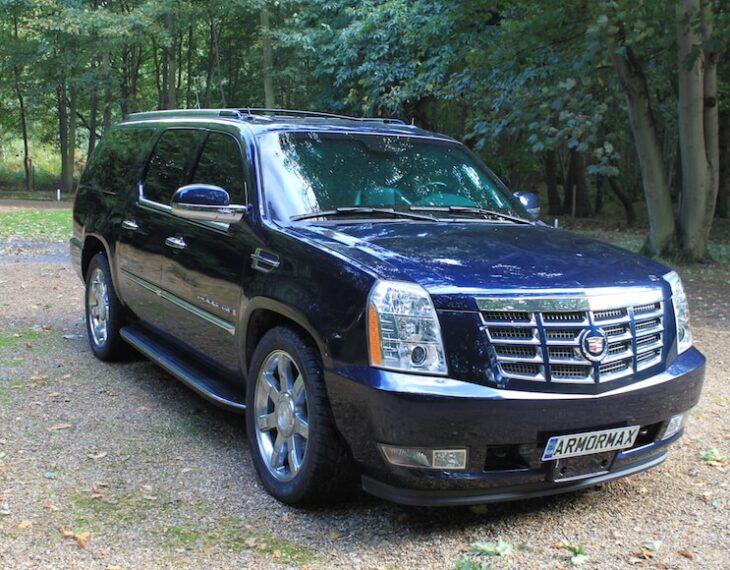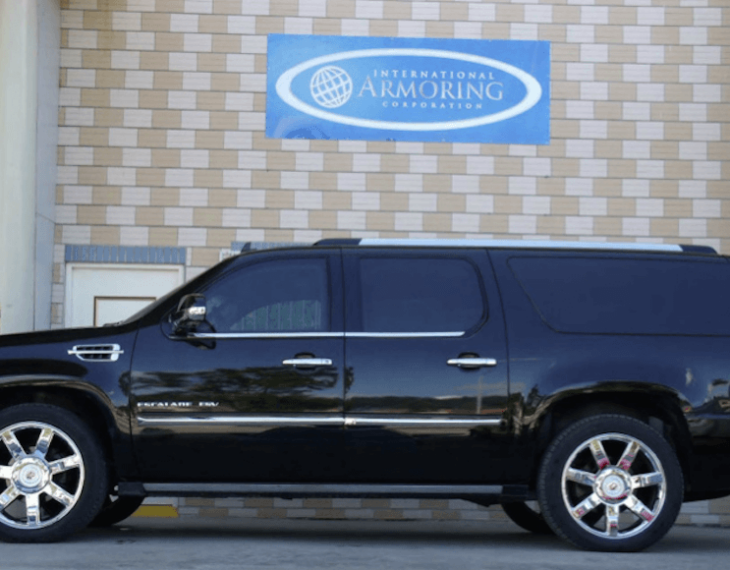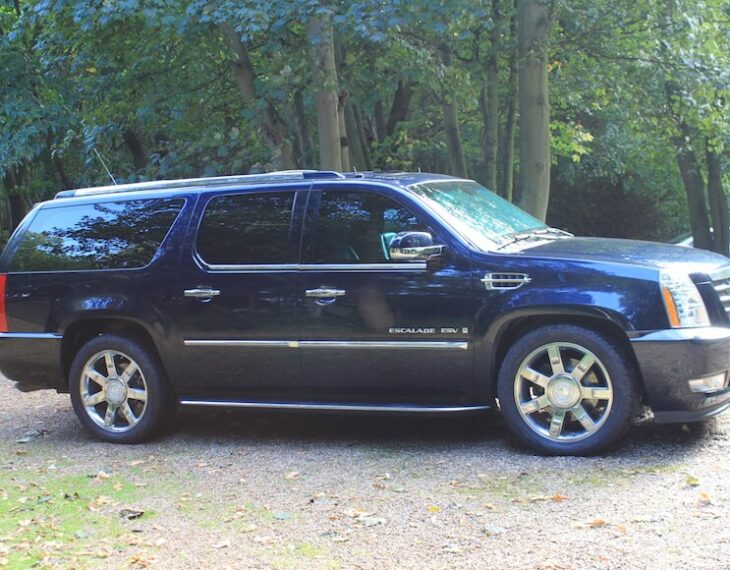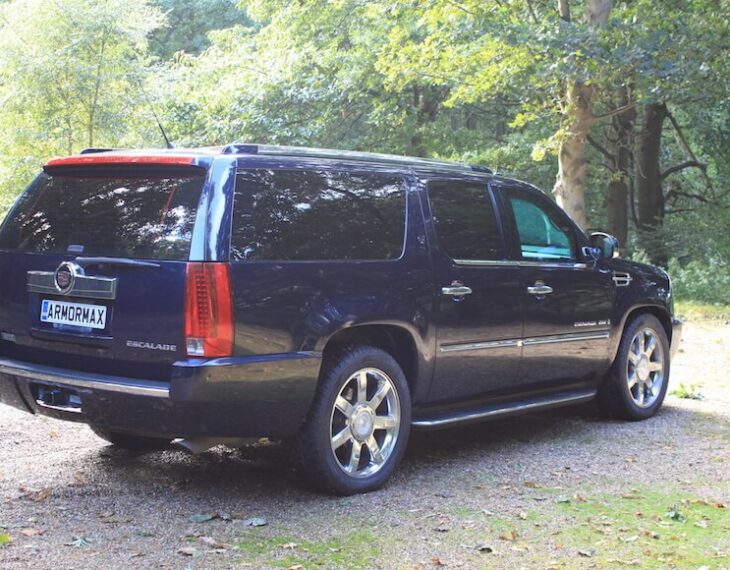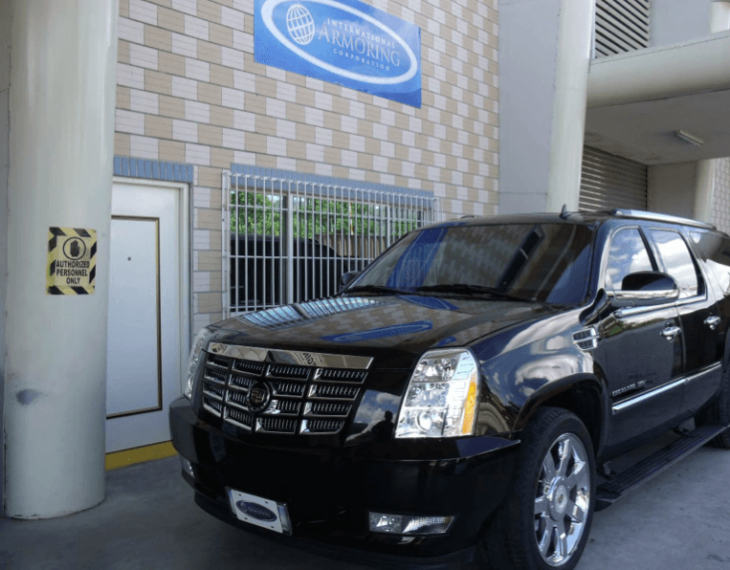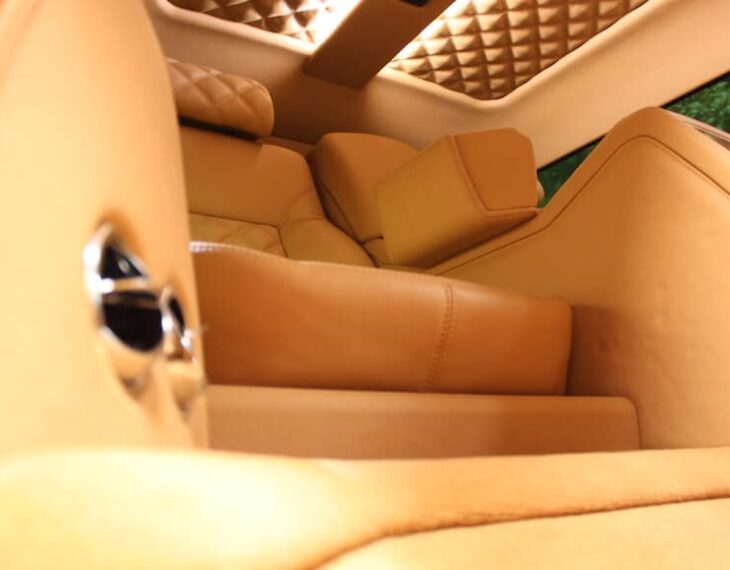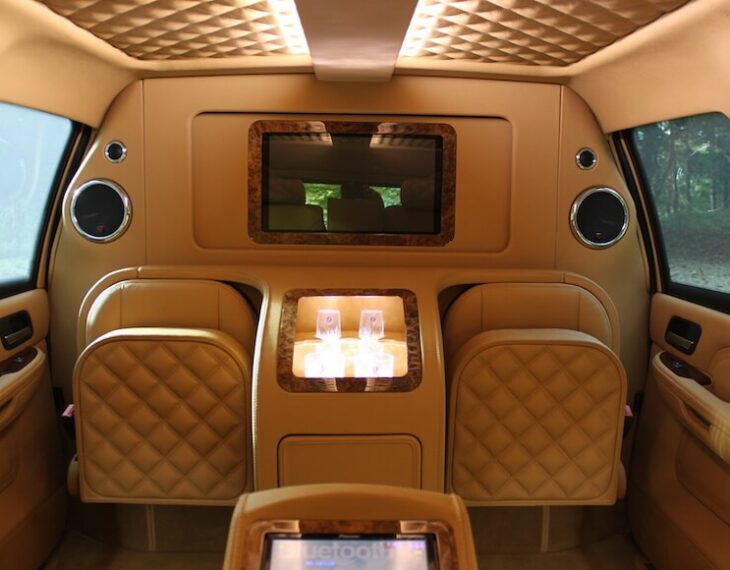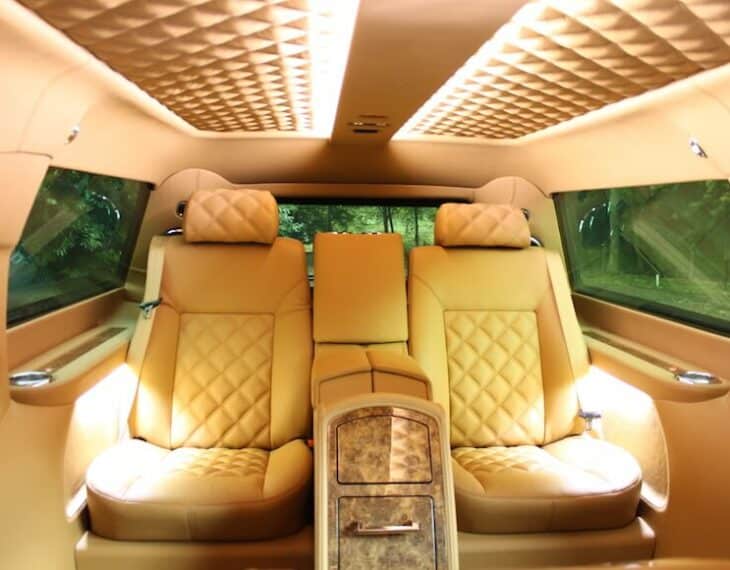 Bulletproof Cadillac Escalade ESV Conversion
The next generation armored Cadillac is the luxury Escalade ESV (2017 model). Is the arrival of the most anticipated generation of Cadillac's crown jewel worthy merely of an introduction, or more of a celebration? We would argue the latter considering the level of design, craftsmanship and detail that transformed it into the epitome of luxury. The charge of taking an American icon and elevating it to extraordinary new heights — which previously existed solely in the hearts and imagination of the world's finest designers and artisans — was as exhilarating and monumental as the vehicle itself. Welcome to the Cadillac of Escalades.
The bulletproof Cadillac Escalade ESV is luxurious on the inside and outside. The interior has Designo leather upholstery and Designo decorative wood trim. This all-wheel-drive vehicle can also offer climatized seats and high-performance braking system. Once again, IAC proves that uncompromisable safety only compliments world-class beauty.
Read More
Message Us
Call 801-393-1075 to learn more and receive a free estimate.
or
Fill the following form, our specialists will contact you soon.
Standard Armoring Details

OPAQUE ARMOR
Entire passenger compartment armored with light synthetic fiber laminates and air hardened, heat treated ballistic alloys
Includes doors, roof, floor, pillar posts, etc. while minimizing added weight

BALLISTIC GLASS
Original glass replaced with layered glass, acrylic, polycarbonate laminates
Maintains the original appearance and design with superior optics

OTHER FEATURES
Reinforced suspension
Run-flat tires
Elitus Overlaps system
Armored battery, radiator protection, ECM and fuel tank
Operable windows available
You May Also Be Interested In
Armormax® Inc. is a world leader in the design and manufacturing of both light armored and fully armored vehicles.