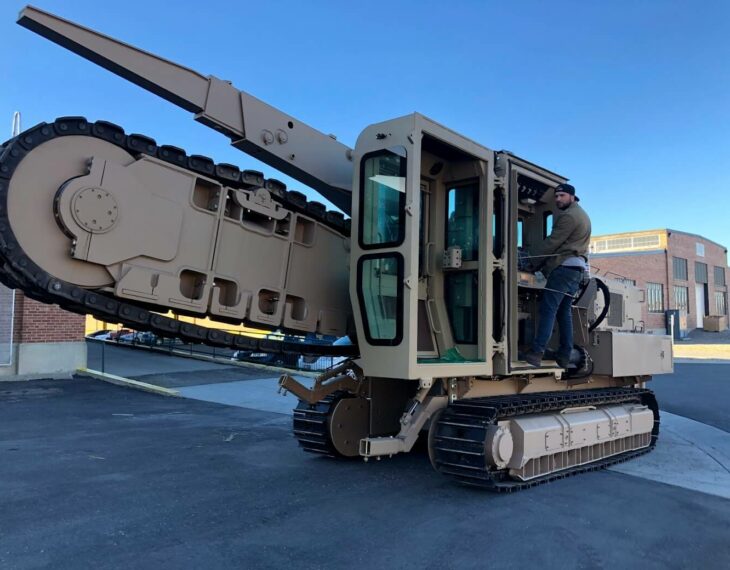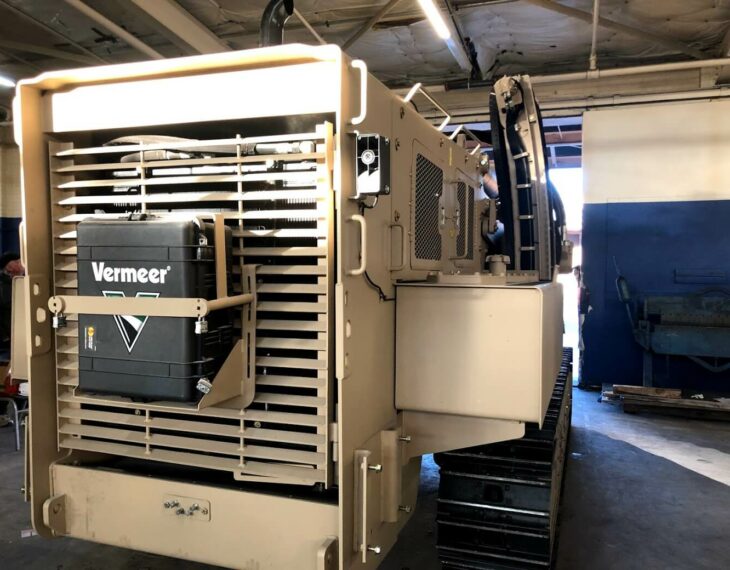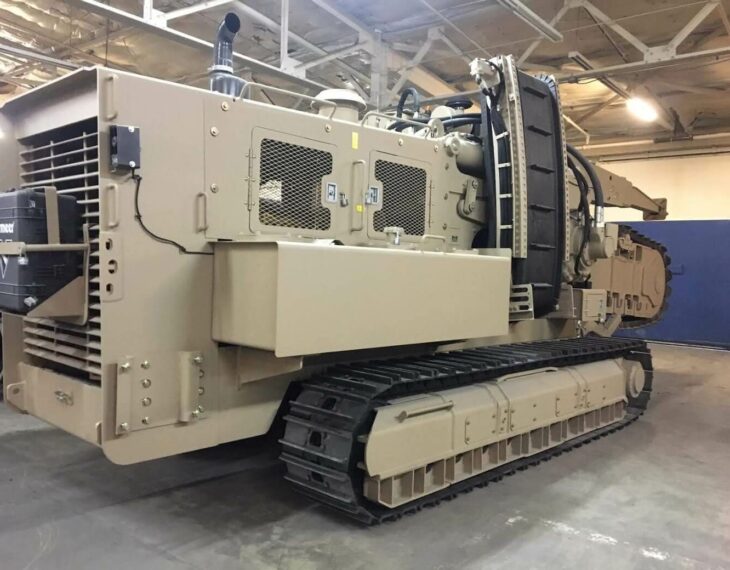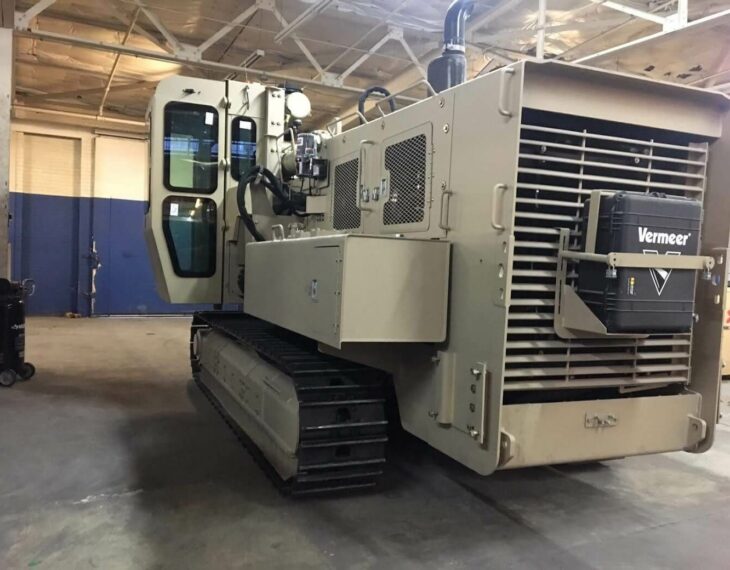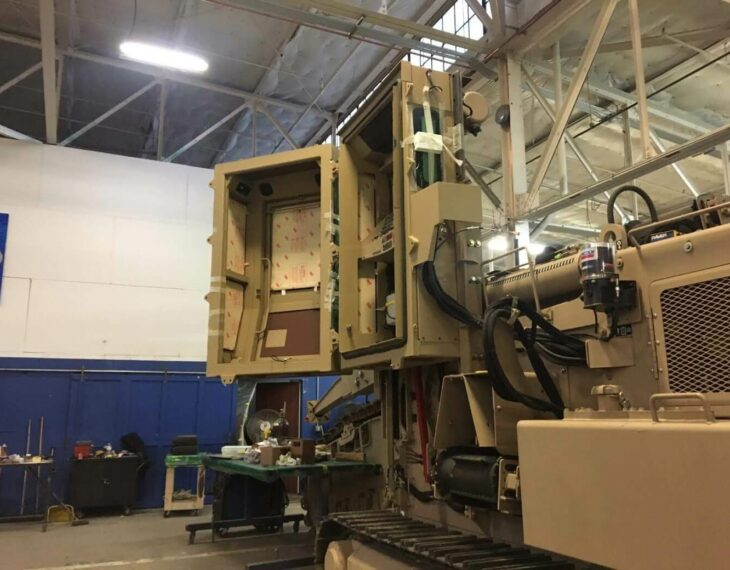 Bulletproof Vermeer Trencher
The Vermeer® Trencher tractor is used by some of the best companies throughout the world. Armormax the world leader in the design and manufacturing the armoring solutions has been tasked with armoring over 80 units over the next five years to meet the armoring requirements to protect those individuals using these armored tractors for safety.
From Vermeer, "Our customers don't come to us searching for a cookie-cutter product to do what's been done before. Looking to Vermeer, they find innovative products for niche markets to help them get their tough work done. Equally important, they choose Vermeer because of their local dealer, giving them the support they need, when they need it."
The newly equipped bulletproof Vermeer trencher is a one of the kind tractors that serves several purposes.
When you buy a Vermeer trencher, you're buying a machine that's built to withstand years of rugged work site use. Precision engineered for maximum maneuverability, Vermeer walk-behind trenchers deliver easy operation and low maintenance, as well as a variety of job-friendly features including:
A choice of power options to suit any application
Easy-to-use controls that give new users faster productivity
Safety features including an operator presence system, shock resistant insulated handles and color coded knobs for quick recognition
The armoring solution can be customized to fit your needs and your project requirements. You have the unique materials from Armormax that can assist in any project you need along with the warranty that our materials offer in delivering worldwide service and support.
Learn more:
Armored Trenchers Design and Building Phases
Read More
Message Us
Call 801-393-1075 to learn more and receive a free estimate.
or
Fill the following form, our specialists will contact you soon.
Standard Armoring Details

OPAQUE ARMOR
Entire passenger compartment armored with light synthetic fiber laminates and air hardened, heat treated ballistic alloys
Includes doors, roof, floor, pillar posts, etc. while minimizing added weight

BALLISTIC GLASS
Original glass replaced with layered glass, acrylic, polycarbonate laminates
Maintains the original appearance and design with superior optics

OTHER FEATURES
Reinforced suspension
Run-flat tires
Elitus Overlaps system
Armored battery, radiator protection, ECM and fuel tank
Operable windows available