February 14, 2020
Love Your Car. Protect Your Family.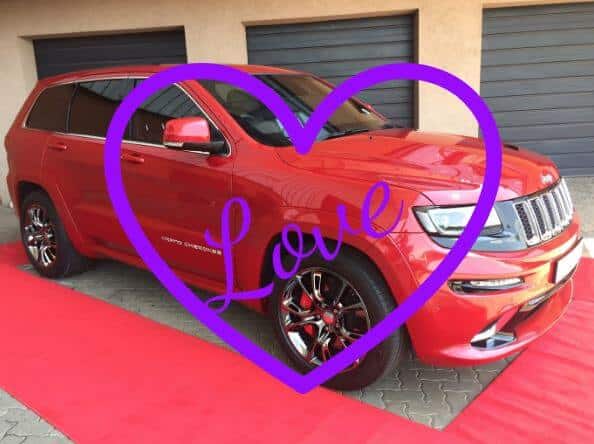 Today is Valentine's Day!
A day we think about those we love and those we want to spend time with. While we are in the business of providing peace of mind we wanted to share 3 ways to better protect your family while being in your vehicle.
With the various kidnapping attempts and carjackings, you can never be more concerned with your safety while traveling.
1. Know Your Surroundings
If you feel you are going to a dangerous part of two have an escape plan. Know certain roads and where the exits are if you do get trapped. We all know the more dangerous parts where ever we live and whatever region we might be in. It also does not hurt to share your location and whereabouts with loved ones. So if do become lost or something happens that they can quickly report the situation to the proper authorities.
With modern technologies and advancement, it becomes easier and easier to call for help or share a distress signal to alert anyone of danger.
Having a plan and making arrangements before your trip in some cases can be the difference between life and death.
2. Have a Kit
"If you could take one thing with you on a desert island, what would it be" This is a popular question in a child's game but could help you avoid being stuck in some uncomfortable situations and be better prepared with food and items that could help you get home safely.
Some ideas that you could include would be:
Phone Charger
Flashlight
Water
Snacks
Tire pump
Knife
Dry Foods
Contact List
3. Protect Your Vehicle
Armormax offers several products out there that can be installed from films to protect against break-ins to bulletproof glass that can stop handguns and high-powered rifles. We have offensive options from tack dispensers and smoke screens that can deter would-be attackers. There are also runflats that assist the car to easily travel after being shot at.
The important question is to be informed for your personal situation and plan on what to do if anything does happen. No one likes to have bad things happen to them but it is important to have solutions in the event of something happening.
In the event of an emergency, it is important to have a plan and consider your options. We hope you have a wonderful and amazing Valentine's Day and that using some of these suggestions will help you love your vehicle even more.