September 6, 2013
Questions About Armored Cars with International Armoring Corporation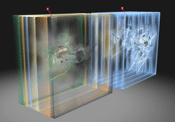 To speak with someone from the company please call 1-801-393-1075 to get specific answers to any questions you may have.
1. Besides South Africa, in which other African country do you have a presence?
International Armoring Corporation (IAC) has produced vehicles for eight different African countries, with West Africa being the area with the highest demand.
IAC currently has a manufacturing facility in South Africa, under the name Armormax, that provides high-level armoring and other special related services there. Worldwide, IAC has produced more than 8,000 quality armored vehicles.  These converted "armored" vehicles have been shipped to all corners of the globe.  Our clients include government officials, business leaders, international corporations, religious organizations as well as private individuals who by nature of their high profile status find themselves and their families at risk.
IAC has been recognized as the company that is reinventing the armoring industry with its pioneering use of high tech materials and revolutionary designs and processes. Recognized as a world leader in the design and manufacture of the lightest, most original looking finished vehicles.  This all is a result of a dedication to developing and using the latest technology available. In addition, IAC has numerous national and international business awards for innovative design as well as quality of management.  We are also excited with the recent launch of the first "Weld Free™" armored passenger vehicles, which will once again revolutionize the armored vehicle industry.
2. Why Africa?
International Armoring hasreceived numerous requests from Kenyan individuals and businesses who perceived a threat and are in need of our products. Our mission is to give individuals "peace of mind" and enable them to travel safely in their environment.
3. Kenya has not in the past witnessed any targeted assassination attempts against VIPs. Well, it's not as dangerous here as it is in the US or Middle East. Don't you think your products 'accentuate' a sense of fear?
Our products are not just focused on assassination type of threats but all types of security concerns, including random acts of violence. We're trying to create a solution to the needs that are present and that are we asked to produce.
4. East Africa is more grappling with a 'small arms' problem (as opposed to bombs specifically targeting individuals). What do you think should be the solution to this?
International Armoring Corporation creates solutions to meet specific threats in each region. There are specific packages designed to protect against the small arms threat.  South Africa began as a "small arms" market and has evolved into a high-powered rifle threat.
5. Are you planning to open an office here? How exactly do you plan to offer this armouring service? Open a plant here? Custom fit from market sources?
International Armoring Corporation has partnered with a local Kenyan business to market and promote armored products. As the market grows and demand increases, IAC will consider placing a manufacturing facility within the country.
6. For how long now have you been marketing your products in Africa?
IAC has been heavily marketing in Kenya for the past 5 years but first entered the market 14 years ago.
7. How has the response been?
We have had the opportunity to talk with a lot of interesting people and better understand the needs of the people there. It is not one of IAC's larger markets but it is growing.
8. What's your market share in the US? Besides the President, which other notable figures in the US are driven in armoured cars?
Besides government sales, the US market is very small.  We have armored cars for a lot of celebrities and other high profile individuals. Given the confidential nature of the armored vehicle business, we cannot disclose specific names and numbers..
9. Which is the most expensive car you've put armour on? Least expensive? Which are the top three makes of cars for which you get requests to put armour?
With our government contracts and other specialty projects we are able to purchase not only expensive luxury vehicles but expensive trucks and other cargo carriers.
10. Has the downturn in the US (and indeed global) economy affected your business? Please explain.
Like many industries we have been impacted but our company globally is well designed to better meet the needs of the individuals in each country. We feel there will always be a market for protecting individuals from attacks and as long as we provide quality products, service our customers with timely delivery we feel we can be successful anywhere.
11. What led you into this line of work? A brief personal bio please.
Here is a little information on our CEO
Mark F. Burton – CEO/President – International Armoring Corporation has worked for KPMG. Serve on a number of Boards, Advisory Panels, 3 University's Presidents Circle, and is a partner in the Utah Angels. Founder of International Armoring Corporation (Entreprenuer Magazines: "Hottest Company in America" #9, U.S. Government "Sub-contractor of the Year", Inc. 500 and Dow Jones: "Best Multinational Company in North America")- multiple manufacturing facilities worldwide. Started 19 different businesses, currently has angel investments in 28 different start-up businesses; has real estate holdings and developments in 5 different states and 3 countries;includes commercial, residential, apartment complexes, resort developments and a hotel. Awarded: Ernst & Young's "Entrepreneur of the Year" and CMA's "Financial Executive of the Year". Interviewed and featured in over 100 different media stories including Business Week, Newsweek, Time Magazine, The Wall Street Journal, Popular Mechanics, and the Discovery and Travel Channels.
12.     Have you been to Africa?
Yes – I have personally been to Africa along with several members of our team have been to several African countries. We have individuals living all over the world that are supporting our company.
13.     You say in your website that "42 heads of state have entrusted us with their security". Can you disclose some of these, if it's OK. In addition, can you cite specific examples whereby your company has saved lives of VIPs?
Due to security we can't disclose specific names but we have saved hundreds of lives in over 250 attacks and have over 8,000 satisfied clients around the world using our products
14.     Armouring has in the past not been very effective in stoppingassassinations. That of Rafik Hariri in Lebanon and Deustche Bank boss Alfred Herrhausen come into mind. What could have gone wrong in these instances? What guarantee is there that your products are effective?
IAC's products give our clients time to react to a situation. It takes an average individual around 8-10 seconds to realize they are being attacked an in most cases it is too late. Our bulletproof products give our clients time to react and get out of the situation saving their lives. In our history we have never lost a client due to bullets penetrating our products and vehicles.
15.     Are you in contact with any Cash-In-Transit companies in Kenya who are obviously in need of your services?
Currently we have been focusing on the passenger vehicles and security industries but our products can be designed for the Cash-In-Transit companies as well.
16.     Please give me a breakdown of putting armour.
Every vehicle is custom made process meaning we don't have an "assembly line" process but have a team of trained technicians with over 100 years experience in the industry. Our first step is to strip apart every component of the vehicle until it is down to it's skeleton labeling every part that comes out (remembering that we have to put it together later) then we apply the armor creating a cocoon for the passengers inside and trying to keep the vehicle as light as possible to keep the 1. vehicle's original appearance and 2. vehicle original performance. We deal with a lot of high level individuals who have certain requirements and expectation. We set the bar pretty high.
17.     Providing security in Kenya is big business. Americans are globally renowned for their high level security skills, aided by advancement in tech. Do you plan to extend these services here, even if on an advisory role to VIPs?
Yes – we're always looking at new opportunities and markets where we can better protect and serve individuals in dangerous regions.
18.     Does your armouring package come with skills training on how to get the "best" out of it?
In some countries we have training course on teaching our clients how to get the best out of their armored vehicles but in most cases we try to make the vehicle's drive-ability as conducive as it was before.
19.     Please provide me the links to the any of the clips featured on CNN, BBC, Discovery, G4 and KSL.
See our youtube videos
Toughest Armored Cars: http://www.youtube.com/user/armormaxmovies#p/u/14/VX3S5jLgdbs
Discovery Channel: http://www.youtube.com/user/armormaxmovies#p/u/10/P4dK1Z9hJ84
Secrets of the Secret Service: http://www.youtube.com/user/armormaxmovies#p/u/18/O3t8PUXtWg0
South Africa: http://www.youtube.com/user/armormaxmovies#p/u/2/7KWVbEZ2QZc
20.     Your armour could be utilised by criminals to their advantage…e.g for getaway cars after say, a bank robbery. Is there a way to ensure you don't serve "criminals"?
Our product is highly regulated by the government as well as internally.  We go through a lot of documentation and processes with the different governments to ensure that our products are only being delivered to the "good guys". We have strict rules internally and externally that help us ensure we are only delivering our vehicles to individuals that will use our products for defensive purposes.